Toyota Rav4 near Livingston, MT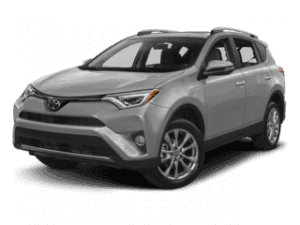 While you already know that Toyota makes some amazing car options, did you know that they make outstanding SUV's as well? In the proud Toyota tradition, they Rav4 offers many of the features that make a Toyota special, while giving you the freedom and versatility that comes with owning a compact SUV. The Rav4 is perfect for life in Montana. From handling those winter snowstorm, spring rains, or whatever life throws at it; the Rav4 is up to any challenge. So if a compact SUV is where you want to be, then take the drive to Bozeman and visit the lot of Toyota of Bozeman, where they are "Community Born and Community Driven."
Versatility and Freedom
One of the great advantages of owning a compact SUV is that you get the best of all worlds when it comes to vehicles. You get the performance and handling that comes with owning a car, but you get the ability to get off the beaten path that typically was reserved for trucks. So if you like to work hard during the week, and get out of town and have an adventure on the weekend this may be a great option for you. Stop by Toyota of Bozeman and take a great Rav4 for a test drive and see what you have been missing.
Affordability and Practicality go Hand in Hand
If you think that a great new vehicle like the Rav4 is out of your budget, you just haven't been to the right dealership yet. Toyota of Bozeman have a great selection of these vehicles designed to fit many people's price point. If you are looking for something different, then maybe an affordable lease is right up your alley. With a surprisingly affordable MSRP starting price of around $24,910, you just may be closer to owning a Rav4 then you have ever thought. Get down to Toyota of Bozeman, and see all that they can do for you today.