Toyota Camry near Livingston, MT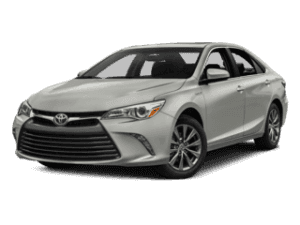 When it comes to mid-sized cars, no one does it better than Toyota. The Camry is no exception to this and has something for everyone. Stylish enough for a night on the town, but comfortable enough for a cross country trip. This car sets the standard for mid-sized cars in a crowded marketplace. If you live near Livingston, then you know the necessity for having a car like this that you can depend on to take care of you and your family on the road. Toyota of Bozeman is proud to serve their friends, family, and neighbors and offer a great selection of Toyota Camry. Shop online, stop by, or give them a call to see how they can help get you into the Toyota Camry that you have been dreaming of.
Affordable Upfront and Long Term
In many cases, an affordable starting price does not mean that your purchase is practical when it comes to upkeep and fuel economy, but when you own a Toyota Camry from Toyota of Bozeman, you get the best of both worlds. Start out with a surprisingly affordable MSRP starting price of around $23,070 and combine that with an excellent EPA estimated fuel economy of 23 mpg city and 33 mpg highway and you truly have something special. Plus, with Toyota's reputation of building vehicles made to last, you can be sure that you will spend less time in the garage or at the pump, and more time on the road.
Trim Options That Give You What You Are Looking For
While many makes and models give you trim options to choose from, are you really getting what you want? Or are you getting what they are telling you that you want? The staff at Toyota of Bozeman understand that there is a difference there and put your wants and needs first by offering helpful advice gained from years of experience. They can help you select one of the many great trim options that the Camry is available in from the practical LE; the well equipped XSE; and several outstanding hybrid options as well. There is always a Toyota Camry to fit your specifications and your budget at Toyota of Bozeman.