Toyota Dealer Near Livingston, Montana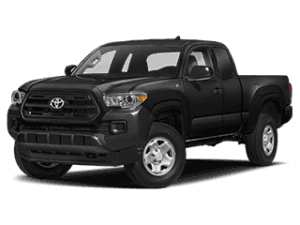 There are many reasons that a Toyota vehicle is a smart choice when it comes to what you choose to drive. Whether you are talking about the longevity that they offer, the features that they come with or the fact that every new Toyota vehicle comes with ToyotaCare to keep you on the road longer and stronger in your new vehicle, there is something for everyone. If the thought of owning a vehicle that is a smart investment in your automotive future appeals to you, let the friendly staff of Toyota of Bozeman show you just how easy it can be to bring home one of your very own.
From the moment you step foot on our lot, you will have instant access to our wide variety of vehicle options, friendly sales staff, and finance specialists that know what it takes to help you drive home in a vehicle that you not only love but can afford as well. After all, it's all about giving you a great experience when it comes to shopping for and buying your new vehicle when you shop with us. Give us a call or stop by to learn more about the vehicles and services that we can offer you and why shopping for your next vehicle with Toyota of Bozeman is always a great choice.
Used Car Dealership Near Livingston, MT
The idea of shopping for a used vehicle can be kind of daunting because you never really are sure of what you are getting when you choose any old vehicle off the street. However, if that used vehicle had come from Toyota of Bozeman, you know what to expect before you step behind the wheel for a test drive. Our used vehicles go through a rigorous inspection process designed to give you access to the best-used vehicles around that are fundamentally sound and built to last. Whether you are working with a budget that is big or small, we can help you find the perfect one at Toyota of Bozeman.
Toyota Dealership Near Livingston, MT
You don't have to travel far from Livingston to have access to a wide selection and affordable prices on your next new Toyota vehicle. At Toyota of Bozeman, you are going to have instant access to all of our vehicles, as well as many options for the one that you have in mind. Choose from one of our over 40 different 2019 Toyota Tundras, over 20 Toyota Highlander Hybrids, or any other of our over 380 different options that we currently have available on our lot in Bozeman. No matter which Toyota vehicle you are looking for, get the selection and prices that you are looking for at Toyota of Bozeman.
Toyota Yaris
Toyota Corolla
Toyota Corolla Hatchback
Toyota C-HR
Toyota Prius C
Toyota Prius
Toyota Camry
Toyota RAV4
Toyota Tacoma
Toyota 86
Toyota Prius Prime
Toyota Sienna
Toyota Highlander
Toyota Tundra
Toyota 4Runner
Toyota Avalon
Toyota Sequoia
Toyota Mirai
Toyota Land Cruiser
Auto Loans, Leases, And Financing