Toyota Dealer Near Livingston, MT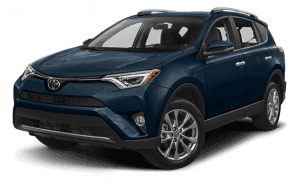 Shopping for a new or used car near Livingston can be a stressful process for everyone promising the next big thing. Sure, you could believe the hype and just shop with anyone, but why risk it? Toyota of Bozeman is a sure thing when it comes to a wide selection of vehicles at great prices. Not only that, but we also have the best staff in the industry to back it up. So, stop by our lot and experience a better way to shop for your next vehicle. Toyota of Bozeman, working hard to earn your business each and every day.
Toyota Dealer Near Livingston, MT
Whether you are looking for your first Toyota vehicle or just your next Toyota, Toyota of Bozeman is the name that you need to know. We have a great selection of the fun to drive Camry, the adventurous 4Runner, the luxurious Highlander, as well as the full line up that you know and love. Not only that, we have them at prices that can't be beaten. You could run around the state for a great deal on your next Toyota, or you could shop at Toyota of Bozeman and get everything that you need in one location.
Used Cars Near Livingston, MT
It seems like used cars are available all around us. Whether you are talking about the car lot on the corner or a private sale, do you know what you are getting for your hard earned money? Why risk getting something unknown, when you know that you can get the used car, truck, or SUV of your dreams at Toyota of Bozeman. We carry a wide selection of outstanding used and certified pre-owned vehicles that you are sure to love. Browse our easy to navigate website, give us a call, or stop by our lot and take the stress out of your next car shopping experience.