Toyota Dealer Near Butte, Montana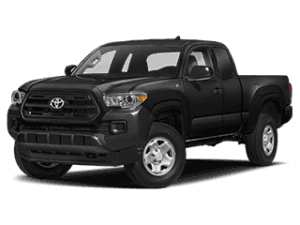 You could drive all across the country and not find a better place to shop for your next new Toyota vehicle than Toyota of Bozeman. From the moment you step foot on our lot, you are going to know that this is not your average automotive dealership because, with policies like transparent pricing, a no-pressure sales approach, and the sheer size of our selection, you know exactly what you are getting with us. It is that kind of upfront approach that people tend to enjoy when shopping for a new vehicle because they know that when they decide on a vehicle, it's because it fits their needs as well as their budget right from the get-go.
Not only do we pride ourselves in offering a better way to shop for vehicles, we also pride ourselves in being members and good neighbors in the communities across Montana that we serve. We do so by actively embracing our motto "Community Born – Community Driven," and remain involved and support many groups and activities such as Thrive, the MSU Library, the Montana State Boys & Girls Club, and many more. Because, at the end of the day, we are much more than just an automotive dealership. We are friends, family, and neighbors to those that we serve.
Used Car Dealership Near Butte, MT
There are many times in life when you might find yourself looking for a vehicle, whether you need more seating space for a growing family or a newfound position as coach of your children's baseball team, the growth of your company requires you to add more work trucks, or you are just looking to upgrade from the current vehicle that you are in. If life demands a new vehicle, but you are looking for an affordable option that still meets your needs and will most likely exceed your expectations, we have you covered at Toyota of Bozeman. We have great deals on cars, trucks, and SUVs that are everything that you could want and more. We also offer specials, as well as a certified pre-owned program designed to get you on the road longer and more affordably. Stop by to learn more on our lot today.
Toyota Dealership Near Butte, MT
Have you been dreaming of taking a new look at the 2019 Toyota Tundra and haven't yet decided which way to turn? At Toyota of Bozeman, we offer a great selection of the Tundra, as well as the full lineup of all 2019 Toyota vehicles ready and waiting for you on our lot. Whether you have a particular model, trim, color, or package in mind, we can help you find the right vehicle and the right financing option every time. Come take a closer look at the Tundra, and take one for a test drive and see why this, and all of the lineup of Toyota vehicles are a smart investment in yours and your families automotive future at Toyota of Bozeman.
Toyota Yaris
Toyota Corolla
Toyota Corolla Hatchback
Toyota C-HR
Toyota Prius C
Toyota Prius
Toyota Camry
Toyota RAV4
Toyota Tacoma
Toyota 86
Toyota Prius Prime
Toyota Sienna
Toyota Highlander
Toyota Tundra
Toyota 4Runner
Toyota Avalon
Toyota Sequoia
Toyota Mirai
Toyota Land Cruiser
Auto Loans, Leases, And Financing