2018 Toyota Tundra For Sale in Bozeman, MT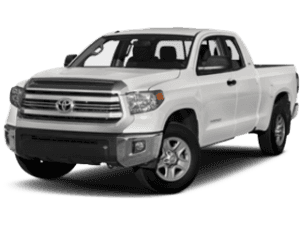 Do you love the truck that you are currently driving? Do you wish that you could get into a brand new truck filled with the features that you have had your eye on? If so, then it just might be time to come experience the 2018 Toyota Tundra first hand. One test drive is all that it will take for you to fall in love with the comfortable ride and breathtaking looks. Come find the perfect truck to fit your life on the lot of Toyota of Bozeman, and start expecting more out of the vehicles that you drive with a 2018 Toyota Tundra.
The Horsepower You Need
When it comes to big, you need big horsepower to match. That means big jobs, big toys, and big loads all needing that little extra that comes with a powerful motor and a great truck. The 2018 Toyota Tundra gives you exactly what you have been looking for in one great looking package. Choose an engine offering of up to 381 horsepower and never wonder if your truck has enough guts to get the job done again. Toyota of Bozeman is the name that you need to know for the Tundra in Montana.
Thoughtful Engineering
A great truck isn't born, it's made. The engineers at Toyota have put thought and consideration into each and every aspect of the 2018 Toyota Tundra. Powerful front brakes, a torque friendly massive ring gear, an automatic limited slip differential, and an active traction control all add in to an already outstanding truck. Come find out why so many people choose Toyota when they are in the market for a full-sized truck that is built to last; only on the lot of Toyota of Bozeman.