2018 Toyota Rav4 For Sale in Bozeman, MT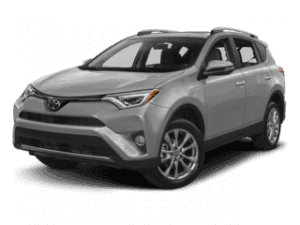 This isn't your parents Rav4. The 2018 Toyota Rav4 is something more, something better, but builds off of a history of quality and performance. The only way to experience it is in person by taking one for a test drive; only then will you know what you have been missing out on all along. Whether you are looking to lease or buy a Rav4, let the professionals at Toyota of Bozeman show you just how easy it can be to bring your new Rav4 home sooner rather than later.
Your New Weekend Getaway Machine
The Toyota Rav4 is the perfect vehicle for getting off of the beaten path. Fully capable of pavement or dirt, not afraid to get its wheels muddy, and filled with a spirit of adventure. So, if you are filled with the same spirit of adventure, the Rav4 just may be what you have been looking for all along. Toyota of Bozeman would love to show you all of the reasons that you should be saying yes to a new Rav4 one test drive at a time.
More Affordable Than You May Think
Shopping for and buying a new vehicle can be a stressful time. Whether you are concerned about finding that perfect car, truck, or SUV, or you are worried about securing financing, the last thing that you need is to add any more stress to your plate. With a ton of great features, an affordable MSRP starting price of around $24,410, and a great lease offering for well-qualified buyers, the new 2018 Toyota Rav4 may be closer than you think to come home with you. Find out in person at Toyota of Bozeman, and leave the stress behind.