2018 Toyota Land Cruiser For Sale in Bozeman, MT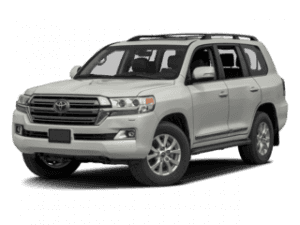 Bold and inspired, that is what you will get with each and every 2018 Toyota Land Cruiser on the lot of Toyota of Bozeman. No matter the trim, no matter the color, no matter the options that you choose, you get Toyota quality and great pricing. With that being said, it's easy to say that, but the only way to experience it is in person. So, the next time you are in the market for a great SUV, look no further than the 2018 Toyota Land Cruiser. Prepare to be pleasantly surprised.
A Modern Day Legend
When it comes to the 2018 Toyota Land Cruiser, the fact that it has been in production for over 60 years goes to show you that things do get even better over time. And, with a legacy this good, you can't go wrong becoming part of that legacy. Whether you are into it for the rugged good looks, outstanding features, or the Toyota quality, buying one is never a bad choice. Take one for a test drive and fall in love with the Land Cruiser the first time you step behind the wheel. Get yours at Toyota of Bozeman, and bring the legend home this fall.
,
Comfortable and Roomy
While great features are one thing, comfortable, roomy seating is totally another. What if I were to tell you that you could get it all in one great looking package with the 2018 Toyota Land Cruiser. With seating for up to eight, fold-away third-row seats, active front headrests, and the Latch system, there is plenty of comfort and space to go around. So, when you test drive the Land Cruiser at Toyota of Bozeman, bring the whole family along and make a choice that everyone will love.