2018 Toyota Highlander For Sale in Bozeman, MT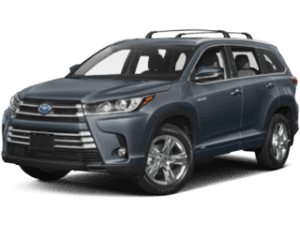 There are literally countless SUVs on the road nowadays. Big ones, small ones, and plenty of them in between. But, when you really break things down, what are you actually getting for all of your hard earned money? For most people, the answer is not enough. But, when your SUV is the 2018 Toyota Highlander, you are getting a whole lot more then you get from the other guys. Safety, technology, entertainment, and so much more are right at your fingertips with this SUV. Experienced automotive perfection in person, in a new Highlander from Toyota of Bozeman.
An Interior You Will Love
When you spend time in your vehicle, you want features that make your trip more enjoyable. That means that features like five separate USB ports, roomy seating for up to eight, a rear seat entertainment system, and a panoramic moonroof may be just what the doctor ordered. Features like these are the kind of things that can make a long ride more comfortable and more enjoyable for everyone. If your current vehicle doesn't measure up, find out what else you have been missing out on from your current vehicle with a new 2018 Toyota HIghlander from Toyota of Bozeman.
Driving Perfection
With all the talk of features, it is important not to overlook performance. Thankfully, your new 2018 Toyota Highlander comes equipped with plenty of facets that make performance a given. Whether you are talking about the powerful 3.5L V6 engine, the EPA estimated 27 mpg fuel economy, of the available 5,000lb towing capacity, performance is never an issue. Get the perfect driving machine at Toyota of Bozeman, and get more vehicle for less of your hard earned money with a Toyota Highlander.