2018 Toyota Camry For Sale in Bozeman, MT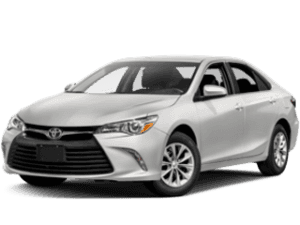 Have you ever test driven a Toyota Camry before? If not, you are really missing out on a great looking, great handling, and fun to drive a car. Whether you are looking for your very first car, or just looking to add another car to your family's fleet, the Camry is a great choice for any person or any occasion. Stop by the lot of Toyota of Bozeman and check out their great selection of 2018 Toyota Camrys. It just might be the best thing that you do this fall. Toyota of Bozeman and you, a great combination of a great vehicle.
Safe From Start to Finish
Each and every 2018 Toyota Camry on the lot of Toyota of Bozeman comes standard with Toyota Safety Sense. That means that no matter where you go, you are covered by great safety features to keep you safe in all stages of your trip. Features like the pre-collision system with pedestrian detection, lane departure alert with steering assist, and dynamic cruise control all give you a feeling of safety and security that you just can't get with other manufacturers. Experience the difference safety makes with the 2018 Toyota Camry from Toyota of Bozeman.
New and Improved
When you are talking about a vehicle the caliber of the Toyota Camry, it's hard to imagine things getting even better. For 2018, the Camry comes with a new and improved engine option to the tune of a 2.5L V6 engine that will give you the perfect amount of performance and efficiency on the go. Take one for a spin, and check out this outstanding new motor for yourself with a test drive on the lot of Toyota of Bozeman.