Toyota Dealer Near Billings, Montana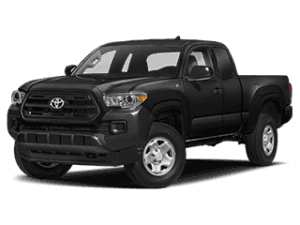 There is just something that feels right when it comes to finding the perfect vehicle that you are looking for with an affordable price tag to go with it. Better yet, when it is a Toyota vehicle, you know that it is built to last for the long haul with that legendary Toyota quality. The place to find a Toyota vehicle of your very own is quite simply Toyota of Bozeman. When you shop with us, you have access to the full lineup of brand new Toyota vehicles, as well as many previous model years.
Whether you are looking for a new vehicle to make that all-important trip to college this fall, get to work when the weather turns cold, or simply are ready to upgrade from your current vehicle, there has never been a better time. At Toyota of Bozeman, we give you the freedom to shop without the stress and anxiety that you get from the other guys, plus the prices that bring people to our lot from miles around. What that means to you is that a short drive from Billings, you can get a great vehicle for less of your hard-earned money with a little help from us.
Used Car Dealership Near Billings, MT
When you are talking about used cars, knowing exactly what you are getting is worth its weight in gold. When that used vehicle is from Toyota of Bozeman, you know that it is built to last for the long haul and give you the kind of service that you have come to expect from a used vehicle from us. Come see a few of the used vehicles that we have currently in stock and choose from a 2008 Toyota Corolla with an affordable price tag, a 2003 Toyota Highlander with plenty of seating space, and many more. 391 to be exact.
Toyota Dealership Near Billings, MT
To get the best deal on your next vehicle, you could shop around town, drive across the state, and simply hope for the best. Or, you could take that short drive to a sure thing at Toyota of Bozeman. At Toyota of Bozeman, we give you the best selection, best service, and best prices around on all of our vehicles. Whether you choose from one of our many new model year lineup of Toyota vehicles like the C-HR, Prius, and Highlander, or you choose from our excellent selection of used and certified pre-owned vehicles, you are going to get a vehicle that is simply a cut above the rest every time.
Toyota Yaris
Toyota Corolla
Toyota Corolla Hatchback
Toyota C-HR
Toyota Prius C
Toyota Prius
Toyota Camry
Toyota RAV4
Toyota Tacoma
Toyota 86
Toyota Prius Prime
Toyota Sienna
Toyota Highlander
Toyota Tundra
Toyota 4Runner
Toyota Avalon
Toyota Sequoia
Toyota Mirai
Toyota Land Cruiser
Auto Loans, Leases, And Financing